Panache Lingerie
The bestselling Jasmine is a classic Panache style with great fit and support in a pretty and feminine style.
The Panache Porcelain Élan T-Shirt bra is presented in a semi-sheen fabric adding a touch of luxury to an every day essential bra.
Envy provides supportive, uplifted fit to accommodate the fuller bust with fully adjustable straps for additional comfort and support.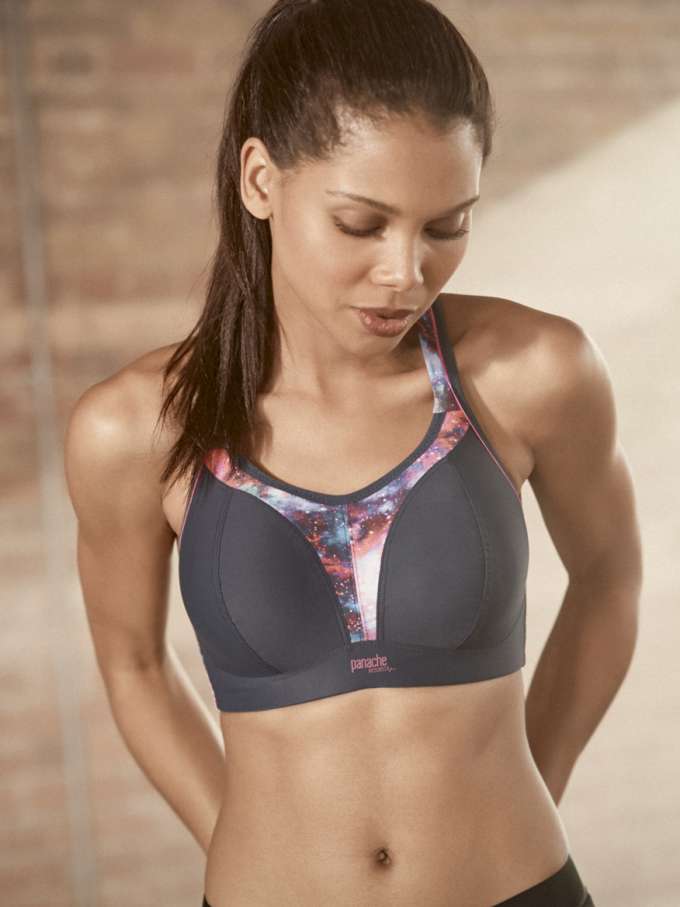 Our multi award winning Panache Wired Sports Bra is a definite must have to add to your workout wardrobe; reducing bounce by an amazing 83%, great for high impact activities.
Sculptresse Sports Bra
The new Non Padded Sports Bra by Sculptresse is designed with the fuller figure in mind, providing you with maximum support in a stylish design. Available up to a 46 back size.
View the Range
Cleo by Panache
The latest Cleo collection celebrates the great outdoors with colours inspired by the onset of Autumn. Dark Berry, Scarlet Red and Deep Navy tones are highlighted with contrasting pops of colour, perfect for the fun-loving Cleo girl.
View the Collection
Find Your Fit
Panache invites you to Find Your Fit. We want all women to have that 'Wow!' moment, when you find your perfect bra with straps that stay and cups that banish bulges; it really can make you feel a million dollars. A well-fitted bra not only feels more comfortable, but can completely change your body's shape and posture!
View the Campaign